The Clarence Rockland Expo is a must-attend event featuring businesses, farmers and artists from the region. There are also activities, demonstrations and conferences, as well as many interesting exhibits that take place throughout the weekend. Here are some of the exhibitors who were present at the most recent expo:
POTVIN CONSTRUCTION
Of course, we did not want to miss this event! It's always a pleasure to meet you to answer your questions and talk about construction and renovation projects. We are proud to offer locally made products and a wide range of services from design, to construction, delivery and installation. We are known for our kitchens and custom cabinets, but did you know that we offer many other carpentry and building services? These include the manufacture of custom storage furniture, walk-ins, moldings, stairs and much more.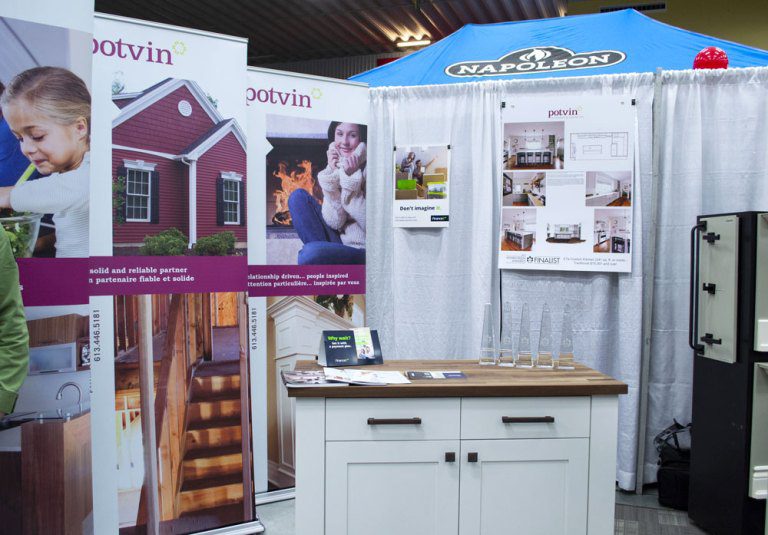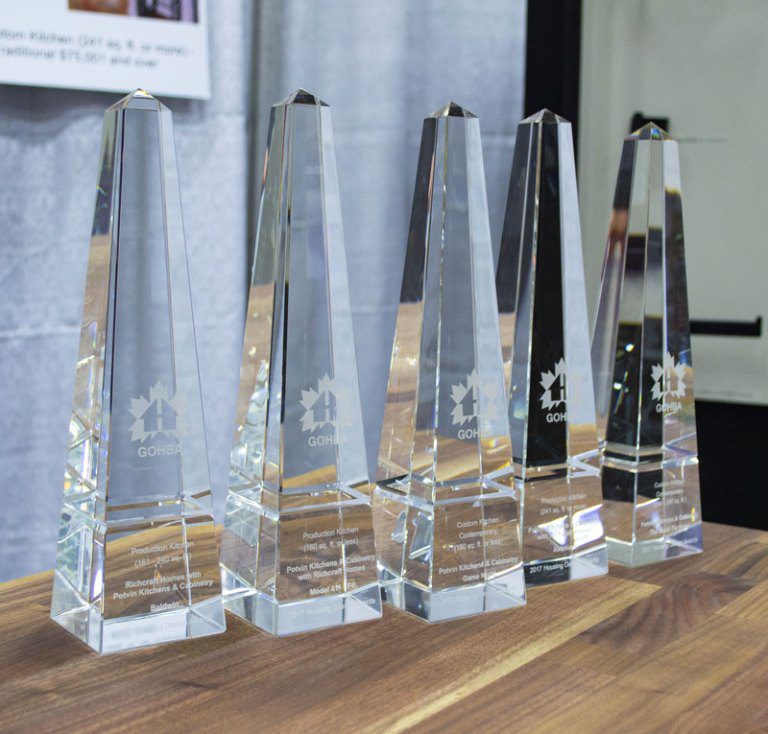 THE KEEPERS
Kyle and Janie give you the opportunity to see and interact with animals from all continents. They offer these demonstrations at birthday parties and other special events, while educating participants about the animals they present. We had the opportunity to see a snake, a parrot and even a tarantula. Can you spot it on the picture below?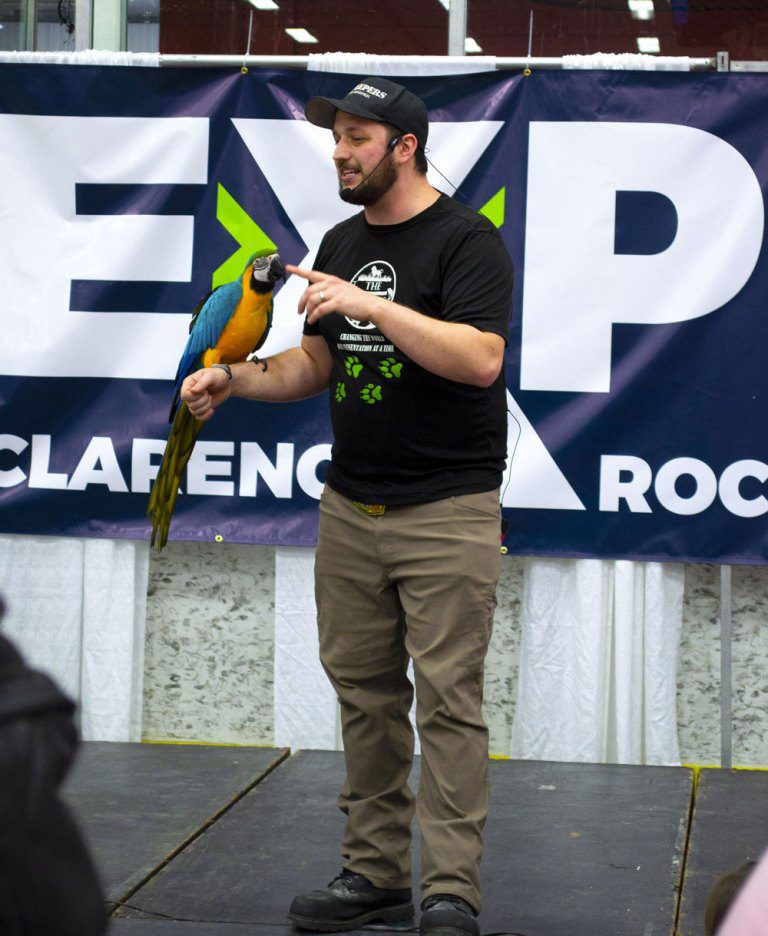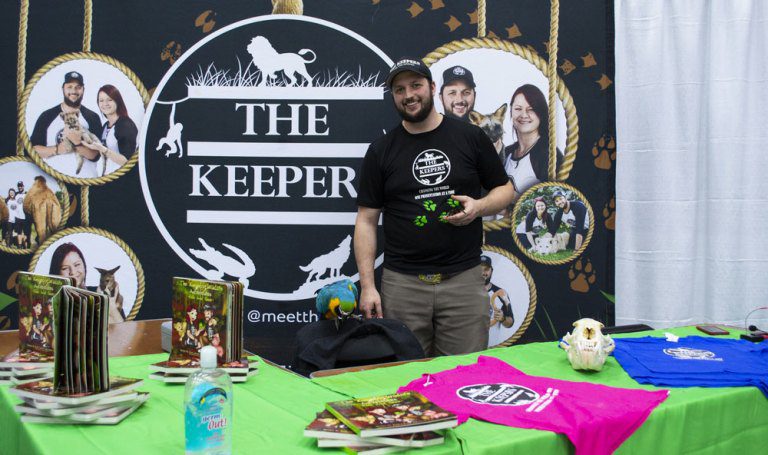 SUTTON OTTAWA
We met Sylvain Lalonde, who has worked in the real estate industry since 1987 and is a sales representative for Sutton. He introduced us to his website where he can help you either sell or buy a home, a commercial property or a parcel of land in many cities and villages in Ontario.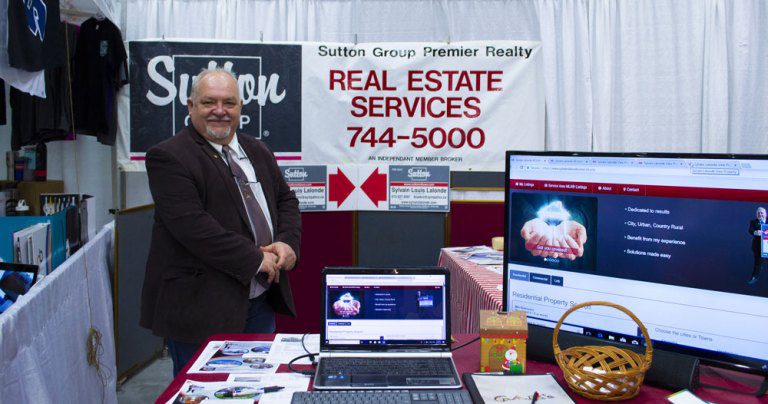 EPICURE
The colour of their spices, their condiments and their different products immediately attracted us to Epicure's kiosk. This company promotes healthy eating. To achieve this goal, it encourages people to cook and to know what's in the food they eat and where it comes from.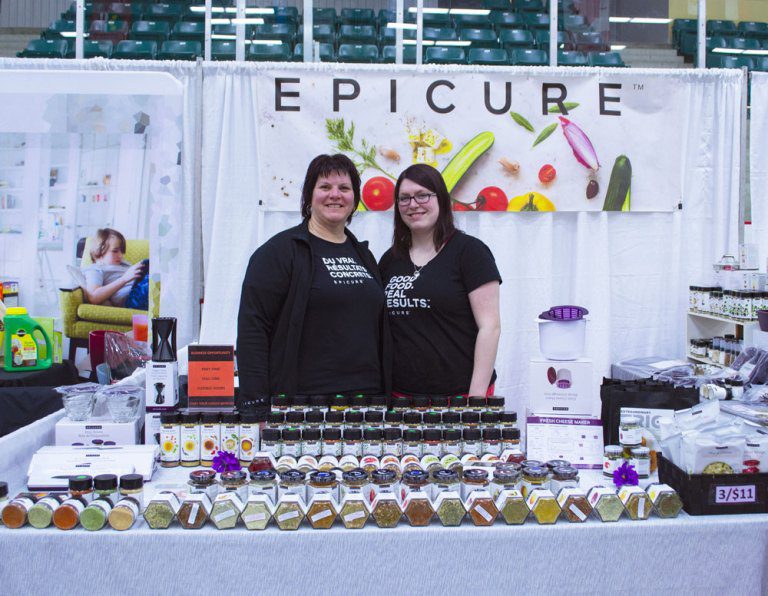 LAVIOLETTE FLOWERS AND DECOR
No one could pass by this kiosk without being amazed by its magical setting. When we arrived, we were greeted with a big smile. The company offers decorating services at special events such as weddings, as well as floral arrangements like this beautiful bouquet of red roses.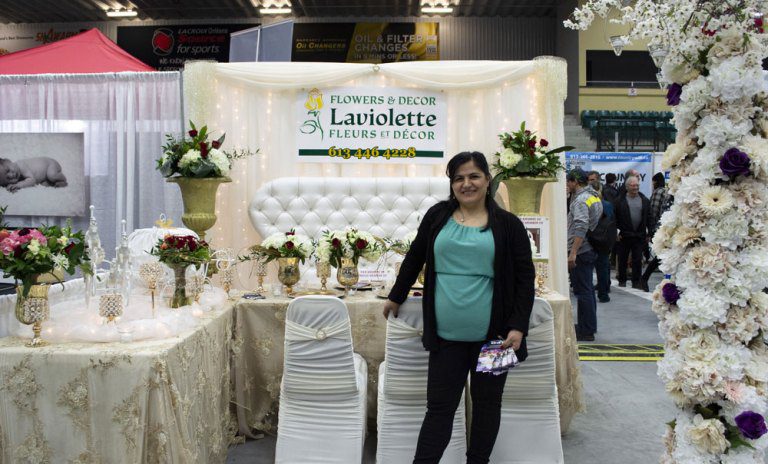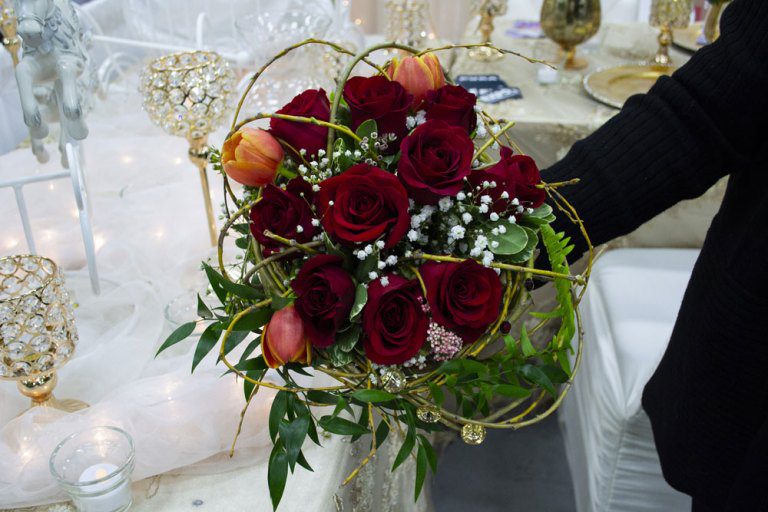 ROCKLAND NATIONALS
Rockland's Junior A hockey team was also part of the expo. The guys took some time to meet their fans and to sign some autographs.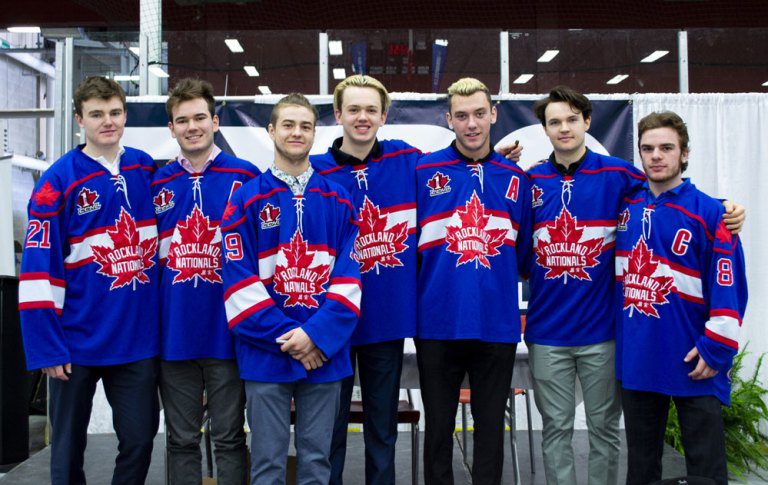 TUMBLERS GYMNASTICS CENTRE
Tumblers wants to make gymnastics accessible for people of all ages in a safe way. In addition to offering recreational gymnastics and competition sessions, they offer other interesting packages. For example, children have the opportunity to celebrate their birthday at the centre or members of a family can participate in recreational gymnastics' sessions together, as well, children who are doing homeschooling can attend so they can get the recommended amount of exercise.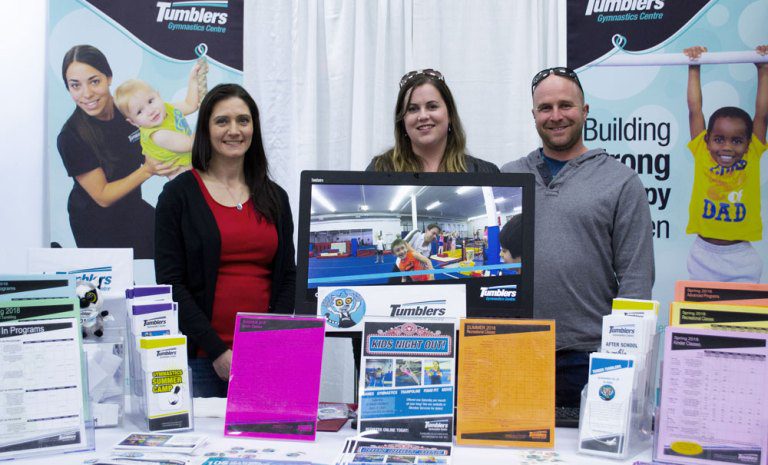 MIGUEL LALONDE PHOTOGRAPHY
Miguel offers various photography services so that you can keep precious memories of your wedding, your newborn or your family. He can also capture moments during your labour and/or directly after it, and his project "Shamelessly Raw" aims to restore women's confidence so they can feel good about themselves.