This month, we are talking about trends in the kitchen world, if you should follow them if you intend to renovate your kitchen and the different upcoming trends kitchen wise. To get a grip of the subject, we asked a few questions to Pamela Charbonneau, one of the designer here at Potvin Kitchens and Cabinetry.
CAN A KITCHEN BE OUT OF STYLE? IF SO, WHAT ARE YOUR TIPS TO MAKE SURE THAT IT STANDS THE TEST OF TIME?
Like anything else in the industry, there are trends. The best way to avoid an outdated kitchen after a few years is to make choices that are considered timeless or to put items that can be easily interchanged. For example, one of the trends these days is to use barn wood panels. If we use a panel of this kind behind an island, there will be the possibility of applying a new panel in a few years depending on a future trend. Although, the safer choice would be to opt for a more modern kitchen containing transitional elements, which is a mix of both the modern and the traditional style.
WHAT WERE THE TRENDS OF 2018 AND ARE THEY GOING TO STICK AROUND FOR 2019?
There will still be a lot of rustic / industrial style panels mixed with matte boards instead of glossy ones. In fact, all the elements that were glossy will be replaced by matte textures instead. The flat panel style of the 70s will still be very popular through 2019. (see an example of this right here).  Trends always come back if we wait long enough!
WHAT ARE THE NEW TRENDS FOR THE UPCOMING YEAR?
– Matte elements
– The modern-rustic industrial style (see an example of this right here)
– The mixture of warm wood, gray and gray-beige
– Matte black accessories
AN OLD TREND THAT YOU DO NOT WANT TO SEE BACK?
Natural Oak!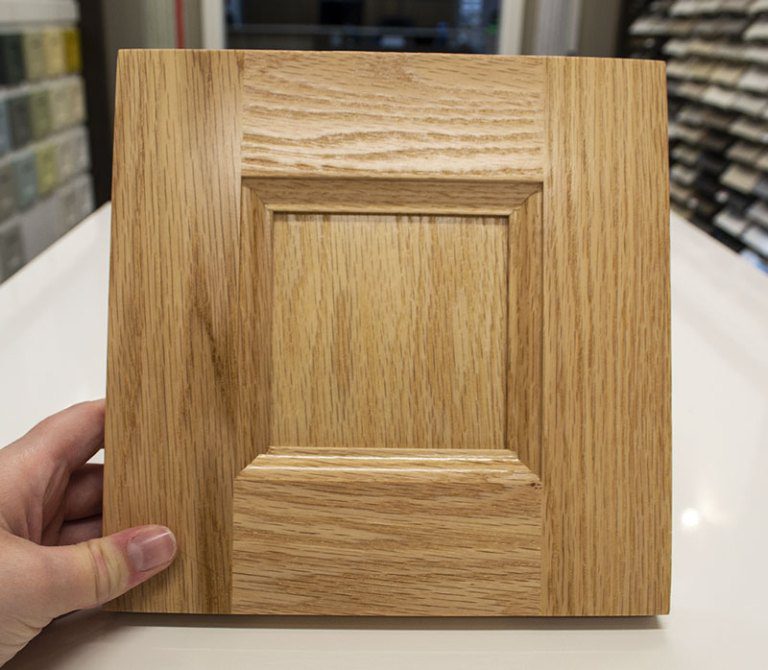 ANY ADVICE TO GIVE A BREATH OF FRESH AIR TO AN OLDER KITCHEN?
It always depends on the kitchen you have, but possibly changing the panel of your island or the handles. All it takes is a little imagination!
OF THE THREE KITCHEN STYLES (TRANSITIONAL, MODERN, TRADITIONAL) IS THERE ONE THAT IS GOING TO BE MORE POPULAR IN THE NEXT YEAR?
We see less and less of the traditional style. On the other hand, to create a sustainable style, we see a lot of transitional elements, which contain a little bit of both the modern and the traditional styles.
WE TALKED ABOUT TRENDS IN TERMS OF THE APPEARANCE OF THE KITCHEN, BUT WHAT ABOUT TRENDS RELATED TO FUNCTIONALITY?
Often, we lose functionality if we choose to go with a certain look. For example, European styles do not have high cabinets. Here in Canada, it would not be a good solution for us, since we have several gadgets in our kitchens, so less storage space is not practical at all. It is therefore important to consider all of this while planning a new kitchen.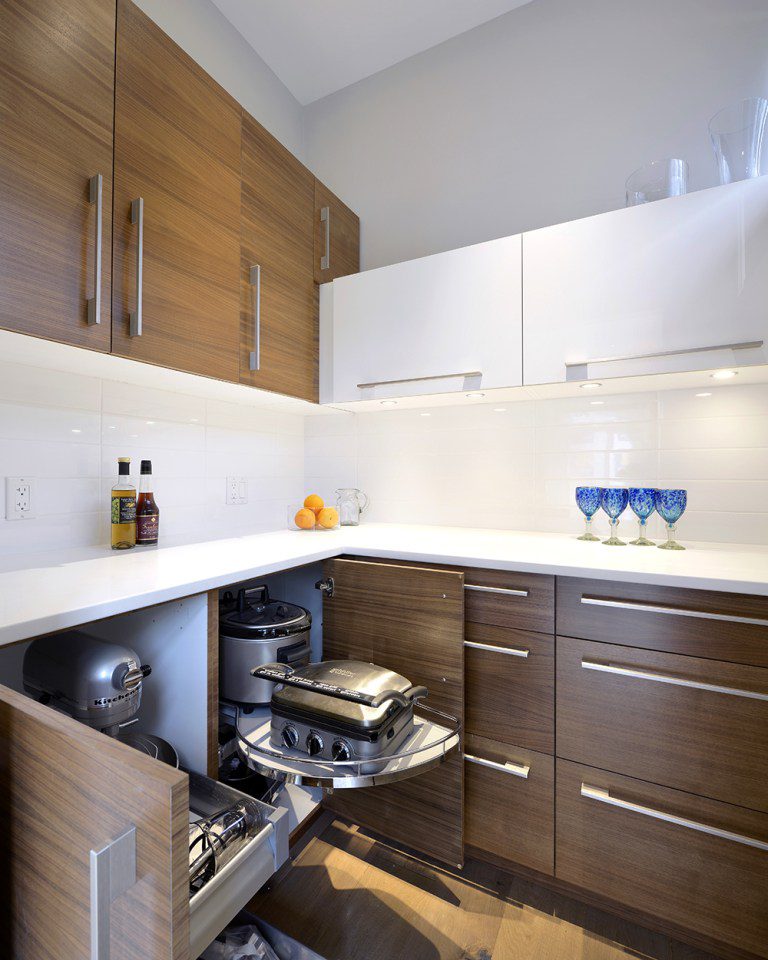 In conclusion, before planning the look of your future kitchen, there are several things to consider. Will you follow the trend of the moment or try to create a timeless kitchen? Or, will you put interchangeable items so that your kitchen is easily adaptable to the trends of the upcoming years? These are the types of questions you will need to answer, and hopefully this article helped you make the right decision. To talk more about your future kitchen, don't hesitate to contact us or visit our showroom. For more information, head over here.